Meet Adam
My name is Adam Riccio and I have been involved in the Health and Fitness Industry for over 20 years now.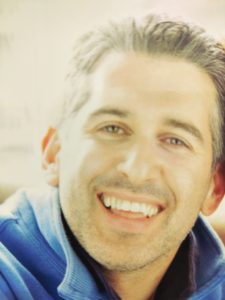 My journey in Health and Fitness began at school where I regularly became involved in sprinting, running for both school and County at 100m and 200m. Reaping the benefits training had on my body, I slowly began to understand the ways exercise can aid individuals in so many ways. I decided from that time on, I was keen to maintain this positive lifestyle and was adamant to, in some way, share and guide others into the positive benefits of exercise on lifestyle and wellbeing.
Following attaining a Degree in Human Physiology whilst studying in London, I joined the Private Health and Fitness Club Holmes Place in 1996. There, i worked and engaged with many clients from all areas of work. I gained my accreditation with the American College of Sports Medicine (ACSM) whilst working at Holmes Place before deciding to take a path on my own after two years working at Holmes Place. AMR Personal Training was formed in 1998.
In that time, I have seen a lot of developments in both the evolvement of training techniques and the emphasis this has, once applied, on individual's overall health. The positive effects of exercise on both physical and mental wellbeing has been the new shift. Gone are the days where it was once thought of as a luxury to indulge in one-on-one Personal Training: Getting the most out your training sessions and developing the best body you can has become the norm. Individuals want to strive to be the best that they can be and they need the best body to accomplish that. We at AMR Personal Training understand that concept and guide all clients to strive towards gaining the best body they can, and more!